About Us
Teaching Care Pvt. Limited is one of India's largest online educational portal that provides online live coaching by duly screened experienced quality tutors for all classes and all subjects (English, Math, Science, Physics, Chemistry, Biology, Accountancy, Business Studies etc.).
Online tuition for school exams as well as online coaching for various competitive exams is being provided by the best teachers from across India & abroad via its official website www.teachingcare.com
You simply need a Computer or Laptop or Desktop or a Tablet and an internet connection for studying smartly anytime anywhere for:
1. School Exams /Board Exams:
CBSE
ICSE
Other Boards
2. Competitive Exams:
IIT JEE Foundation
NEET Foundation
NTSE
Olympiads
CSAT
Bank PO /Clerk
SSC-CGL
SSC-CHSL
CDS
NTSE
Olympiads
TOEFL
IELTS
GRE
CAT
MAT
SAT
Teaching Care has the modern State of the Art Technology, that also works at low bandwidth (low internet speed), for real time live online teaching. The students can ask doubts during the class and interact with teacher in real time. The technology is optimized for broadband speeds in India. The technology works with real time Audio and Video interaction with the teacher just like in a normal offline classroom.
The teachers/tutors/faculties of teaching care are screened, tested and selected by an expert academic panel via a duly optimized selection process involving a test, demo lecture and interview. The selected quality teachers are duly trained about how to conduct the online classes which are highly user friendly along with provision of an online whiteboard, and other suitable media for sharing power point presentations, PDF documents, audio- video files, Youtube videos etc.
The teacher/tutor/faculty has a digital writing cum drawing pad and a digital Pen to write/draw on the online whiteboard just like we write on the board in a offline class.
Teaching Care is organized and managed by highly qualified, experienced professionals from premier Institutions of the country like IITs, NIT, BITS, AIIMS, J.N.U., D.U. K.V.s and other such professional bodies.
Our Director, Dr. R. Singh, who completed his higher education from Jawaharlal Nehru University (JNU), New Delhi, is an highly learned and experienced person in the field of education. He has 16 years of teaching experience in various top schools of Delhi for sharpening the students to excel in their school exams as well as in the coaching industry for competitive exams.

He secured an All India Rank-1 in All India JNU Entrance Test. He had cleared CSIR-NET-JRF (Council of Scientific & Industrial Research's National Eligibility Test for Lecturership & Junior Research Fellowship). He has been Junior Research Fellow of CSIR for 2 years and Senior Research Fellow of CSIR for 3 years . Thousands of students have cracked competitive exams under his guidance and secured high grades in the school/board exams. Ensuring quality education and making Doctors & Engineers is his passion.
Director-Dr. R. Singh
Member of Parliament, All India Congress Committee Secretory Dr Ashok Tanwar & Dr. R. Singh at a Career Development Conference
Dr. R. Singh at Indian Education Congress & Indian Education Awards 2017 at New Delhi on behalf of Teaching care
Dr. R. Singh at Hindustan Times HT Media Conference, New Delhi (2015)
Teaching care Director., Dr. R. Singh during lighter moments with renowned Anchor Ravish Kumar Ji, NDTV.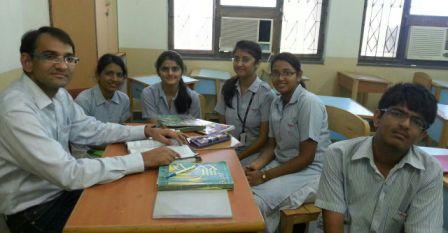 Dr. R. Singh guiding medical students (2011)
Dr. R. Singh at AIIMS Research & Training Lab with AIIMS Doctors Team in AIIMS, New Delhi (2014)
Dr. R. Singh as Chief Guest in a Career Counselling Function on Engineering , Medicine etc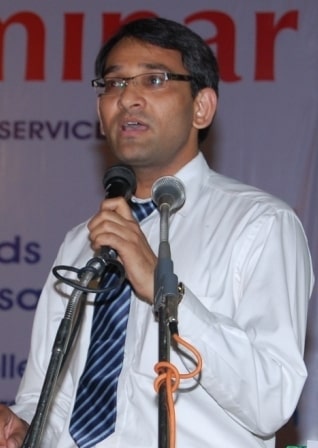 Dr. R. Singh addressing the student community
Our Mission
Providing Quality Education
Making available, to the students, the best teachers from premier institutions of the country.
Making quality teachers available at affordable prices so that everyone benefits from the best talents of the country. SC, ST, OBC, Socially and Economically Weaker Sections of the society including Girl Childs from far flung areas shall equally be benefitted from the mission as it is accessible for them in terms of monetary and distance related factors.
To lay a strong foundation for the students with quality teachers so that the become competent for professional and competitive careers in life ahead.
To provide a platform to the talented dynamic teachers of the country who really want to make a difference in the society in the larger context by making use of technology to spread quality education at affordable prices to all.
To bridge the gap between rural and urban educational divide as well as improving the way the urban students acquire education by saving their precious travelling time and by making use of smart technology to grasp concepts faster and smartly anytime anywhere.
To spread quality education to lengths and breadths of the country so that India emerges out as a knowledge super power in the world to lead the world in the twenty first century.